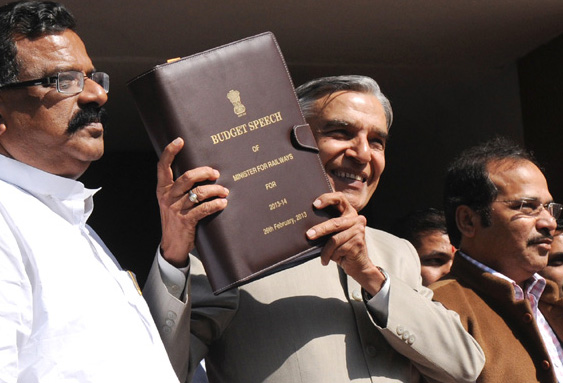 Former Railway Minister Pawan Kumar Bansal on Monday told a special court that his nephew Vijay Singla, facing trial in the Rs 10 crore cash-for-post railway bribery case, "never spoke" to him on appointment of accused Mahesh Kumar, then a Railway Board member, to any post.
Deposing as a prosecution witness in the case, Bansal said that Singla, chargesheeted by CBI for allegedly demanding Rs 10 crore from Kumar for his appointment as Member (Electrical), had visited him thrice during his tenure as the Railway Minister but never talked about Kumar's appointment.
"Accused Vijay Singla never spoke to me about the appointment of accused Mahesh Kumar for any post," Bansal told Special CBI Judge Swarana Kanta Sharma.
Bansal appeared before the court in pursuance to fresh summons issued on September 16.
He was initially summoned as a witness for September 16 but on that day, he was granted exemption from personal appearance on health grounds.
During his deposition, which remained inconclusive on Moday, Bansal said that Kumar was the seniormost eligible person for appointment as Member (Staff) in the Railway Board and he was promoted to that post during his tenure as minister which ended on May 10, 2013.
He submitted that about the time when Kumar was due for promotion, posts of Member (Staff), Member (Mechanical) and Member (Traffic) were to fall vacant but Member (Electrical), which the accused preferred, would have been available only in September 2014.
Bansal said that prior to his appointment as Member (Staff) on May 1, 2013, Kumar had met him in his office in first week of April 2013 and spoke about his specialisation in signals and put across his case for appointment as Member (Electrical).
"I just heard him then. When I discussed briefly the matter with the Chairman, Railway Board, that was the time when I learnt that the post of Member (Electrical) was to fall vacant only in September 2014," he told the court.