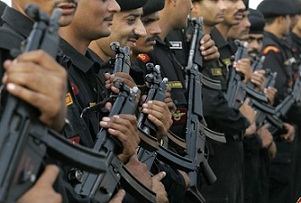 Government has said security provided to VIPs could be scaled down depending upon the threat perception but made it clear that no unnecessary protection is given to anyone.
Minister of State for Home RPN Singh on Friday said the security wing of the police makes assessment on who needs security and who does not depending on threat perception and it is an ongoing process.
"If there is more security than the required, then it needs to be scaled down. I can say if there is excess, it should be reviewed and scaled down. But there is no unnecessary security," he told reporters in New Delhi on Friday.
Singh, however, cautioned that there were attempts of assassination whenever security cover is removed from individuals.
The Supreme Court on Thursday said police personnel who are put on duty for giving security cover to VIPs be deployed for better purposes like making roads safe for women.
A bench headed by Justice G S Singhvi raised question about why so many people are given police security and said that even judges of various courts would not have a problem if security personnel given to them are withdrawn and deployed on streets.