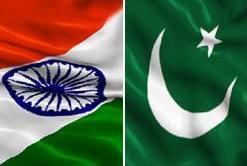 BJP demanded that India call back its High Commissioner in Pakistan and scale down diplomatic relations with Islamabad in the wake of the death of Sarabjit Singh after a brutal attack.
BJP President Rajnath Singh told reporters in New Delhi on Thursday that Sarabjit's murder is unfortunate.
Condemning the incident, he said had India taken effective diplomatic steps in the past, such an incident would not have taken place.
"The Indian High Commissioner in Pakistan should be called back and diplomatic relations should be scaled down till Pakistan gives full assurance that there will be no provocation or protection to any terror activities against India and full protection will be given to Indian prisoners in Pakistani jails," Singh said.
He said India should lodge a strong protest at the international level against Pakistan on Sarabjit's murder.
Condemning the incident, BJP leader Sushma Swaraj said, "It is a cold blooded murder. This is not the way civilised nations behave."
The BJP President alleged that the attack on Sarabjit in a Pakistani jail is the outcome of India's weak foreign policy.
"I consider this a diplomatic failure. It is well known what kind of anti-India activities are taking place in Pakistan. Had India taken effective diplomatic steps in the past such incidents would not have taken place," Singh said.
He referred to the earlier attack by Pakistan forces in which the heads of two Indian soldiers Hemraj and Sudhakar were smashed and Hemraj's head was taken away by them.
Singh pointed out that after this incident he had suggested that India call back its High Commissioner in Islamabad and scale down diplomatic relations but the government did not pay heed to his advice.
"At this point I only want to say that Congress-led UPA government has tarnished the image of India at the international level and has sent the message that India is a weak nation. It has given rise to the perception in the world that whatever activities take place against India, it will not even react to them," Singh said.
BJP maintained that the possibility of such attacks taking place in the future cannot be denied and India should take up the issue of safety of Indian prisoners in Pakistan jails.
He said the attack on Sarabjit was not an isolated incident and other Indian prisoners- including Chamel Singh who was killed in a similar manner- have been attacked in the past.
Singh demanded that the government give adequate compensation to the family members of Sarabjit and employment to somebody from his family.
He promised full support to the government in the fight against terror.
"Several times in the past I have said that government should not have any kind of fear and we will fully support it on this issue," Singh said on Thursday.
Chinese incursion may snowball into Kargil-like situation: BJP
BJP cautioned that the Chinese incursions into Indian Territory in Ladakh could snowball into a Kargil-like situation and urged the govt to take the issue seriously instead of treating it as merely a local issue.
"The Prime Minister has said the incursions in Ladakh are a localised issue. To say so is wrong. After all, what had happened in Kargil?" BJP Vice-President Mukhtar Abbas Naqvi told reporters in New Delhi on Wednesday.
Incidentally, NDA was in power when the Kargil conflict took place in 1999. The then government was taken by surprise when the incursions from Pakistan were detected.
Naqvi said India should give up its confused and contradictory policy towards China and take some serious measures.
"This is not an acne but a serious problem," he said, referring to External Affairs Minister Salman Khurshid's take on the incursions.
Asked if Khurshid should go ahead with his scheduled 9th May visit to China, Naqvi said, "He should definitely not go to China till this issue is resolved."
Chinese troops are reported to have entered up to 19 km within Indian Territory in Ladakh region.
BJP also expressed concern over attack on death row convict Sarabjit Singh in a Pakistan jail and dubbed it as a "pre-planned conspiracy".
"The Pakistan government, ISI and terrorists were involved in a pre-planned attack under a pre-planned conspiracy. The government was given prior information about the likely occurrence of such an attack but despite this no step was taken," Naqvi said.
BJP demanded that Sarabjit should be brought to India and provided the best treatment."The Indian government has a very casual attitude on this issue," Naqvi said.
He said that due to the present foreign policy of India, "our neighbours like Maldives, Pakistan and China have started intimidating us".