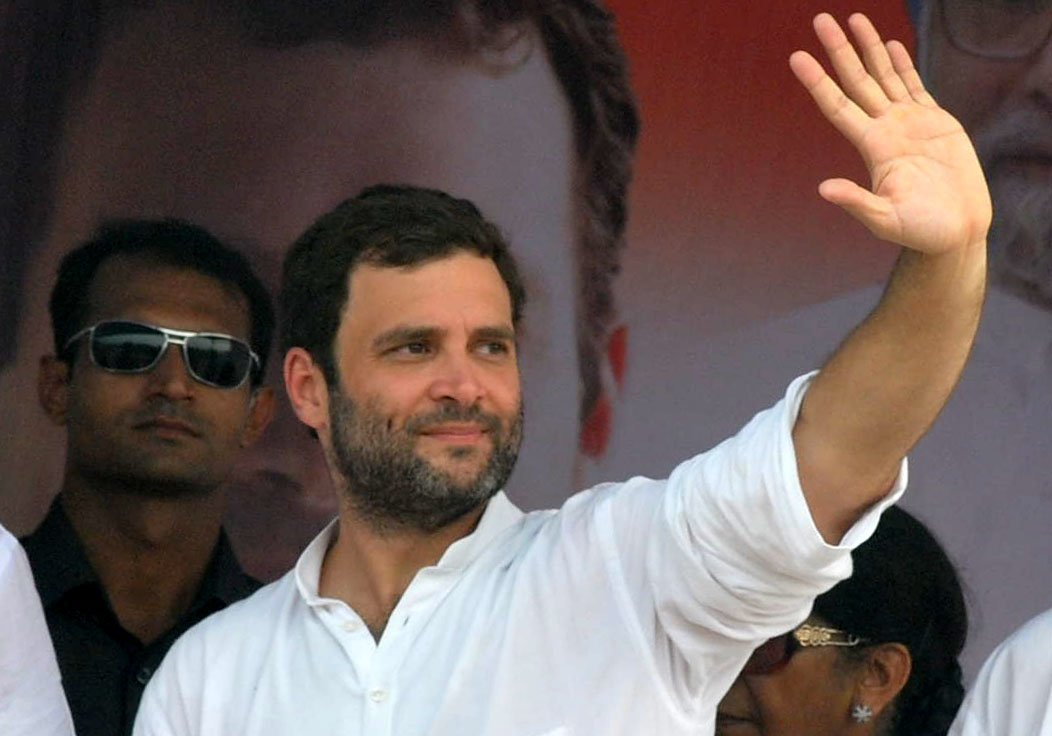 Taking Narendra Modi head-on, Rahul Gandhi on Saturday accused Gujarat Government of offering Rs 40,000 crore worth of farmland at throw away prices to an industrialist while seeking higher rates from the Air Force.
Addressing a rally after his maiden road show in Varanasi, where Modi is contesting, the Congress Vice President referred to the snoopgate, saying the BJP leader was speaking of empowering women but should first start giving respect to them.
Also targeting UP Chief Minister Akhilesh Yadav, who was holding a roadshow in the constituency, Rahul raked by the issue of Muzaffarnagar riots and said Samjawadi Party government had failed to protect the minorities.
He alleged that Modi had insulted the people by saying that the country has not achieved anything in the last 60 years.
"Modi had provided 45,000 acres of agriculture lands at the rate of Rs 1 per sqm, while he demanded thousands of rupees for the same land from the Air Force," Gandhi said while taking a dig at "Modi's style of securing the nation".
Alleging that the Gujarat Chief Minister had favoured Adani by giving it Rs 40,000 crore worth of land, the Congress leader said the state government had provided just Rs 8,000 crore for education of children and health facilities.
"Modi's Gujarat model is focused on enhancing the fortunes of one person, but we (UPA Government) are giving attention to uplift of 70 crore people, who are between the Below Poverty Line and Middle Classes," he claimed.
Highlighting the achievements of the Congress led UPA Government, Gandhi drew the crowd's attention towards, scholarships for the students and MNREGA.
He said that he wanted that everyone should wear goods which were 'Made in Chandauli', instead of being 'Made in China'.