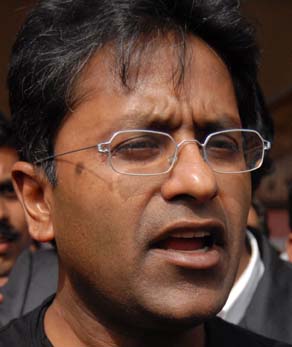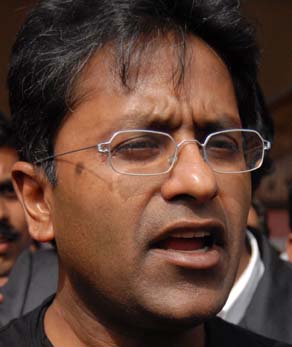 The Congress shoots down Lalit Modi's claim of having met Priyanka Gandhi and Robert Vadra in London, but the BJP demands answers from Congress President Sonia Gandhi while fully backing Rajasthan CM Vasundhara Raje for the first time in the visa row.
The Lalit Modi row took on a different dimension on Friday with the Congress at the receiving end. The BJP now questioning top leaders like Congress President Sonia Gandhi to clarify on the former IPL Commissioner's claim of having met her daughter Priyanka and son-in-law Robert Vadra in London while he evaded the law in India.
The BJP also came out fully supporting Rajasthan Chief Minister Vasundhara Raje the same day after Finance Minister Arun Jaitley met Prime Minister Narendra Modi and BJP chief Amit Shah having thrashed out all legal and political implications of the issue.
After the names of External Affairs Minister Sushma Swaraj and Rajasthan Chief Minister Vasundhara Raje came to the fore in Lalit Modi controversy, Congress has intensified its attack by demanding resignation of both the leaders. But Finance Minister Arun Jaitley once again rejected such demands saying that there is no tainted leader within the BJP.
While, Lalit Modi, the centre of the storm has given a fresh revelation. In a three-part tweet, the former IPL commissioner said that he was "happy to meet the Gandhi family in London" and that he had bumped into Congress president Sonia Gandhi's daughter Priyanka and her husband Robert Vadra at a restaurant.
Rejecting the claims of Lalit Modi, Congress has said that Priyanka and her husband never met Lalit Modi.
Congress is in denial mode, but BJP has intensified its attack on the Gandhi family.
Government, meanwhile has upped the ante and directly blamed the previous UPA Government for not acting against Lalit Modi.
Finance Minister had earlier made it clear that there has been nothing wrong done by the Government and agencies are working as per the law in the cases against Lalit Modi.