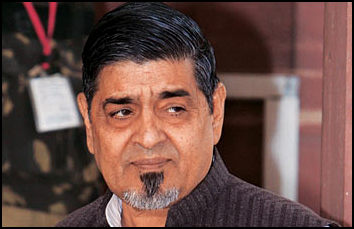 In a big setback to Congress Leader Jagdish Tytler, a Delhi Court on Wednesday rejected the CBI closure report in a 1984 Sikhs riots case which had given clean chit to Tytler.
The court was hearing a plea filed by a riots' victim, seeking further probe by the CBI in the killing of three persons, near gurdwara Pulbangash.
The Karkardooma court asked CBI to further probe the killing .
The court also set aside the order of magisterial court accepting the CBI report giving clean chit to Tytler.
The CBI was directed to examine eye-witnesses and people claiming to have information about the riots.
Additional Sessions Judge Anuradha Shukla Bhardwaj set aside the order of a magisterial court which accepted CBI's closure report giving a clean chit to Tytler.
"The order of the trial court accepting the closure report is set aside. CBI is directed to conduct the investigation and examine the claimants/eye witnesses in the case," the judge directed.
The CBI had, however, sought dismissal of the plea filed by the victim saying the probe has made it clear that Tytler was not present on 1st November, 1984 at Gurudwara Pulbangash in North Delhi where three people were killed during the riots.
Tytler's alleged role in the case relating to killing of three persons – Badal Singh, Thakur Singh and Gurcharan Singh – near the Gurudwara Pulbangash was re-investigated by the CBI, after a court had, in December 2007, refused to accept its closure report.
The agency had given a clean chit to Tytler on 2nd April, 2009 claiming lack of evidence against him in the case pertaining to the murder of three persons on 1st November, 1984.