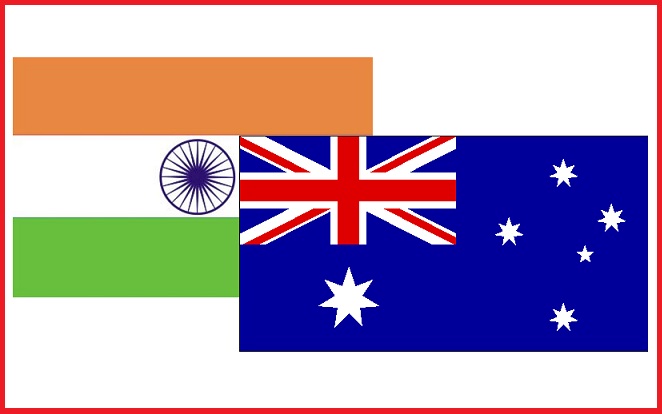 Australia has announced support for India's membership in the elite Nuclear Suppliers Group (NSG) and termed as "priority process" the ongoing civil nuclear talks between the two countries, which will hold the next round of negotiations on 26th and 27th Nov.
External Affairs Minister Salman Khurshid held talks with his Australian counterpart Julie Bishop on ways to enhance cooperation in key areas of civil nuclear ties, anti- terrorism, security and defence among other strategic sectors.
Later at a joint press conference with Khurshid, Bishop announced that, "Australian government has decided that we will support India's membership of the NSG and I informed Foreign Minister Khurshid tonight about the Australian decision….
"It is appropriate given India's strategic importance in the region and globally and India's record of non- proliferation."
She hoped that the civil nuclear cooperation pact could be concluded and said negotiations will continue and bring in an agreement which will benefit both sides.
On her first visit to India after assuming office, Bishop, who flew-in to Mumbai from Sri Lanka where she attended CHOGM, said the best days of India-Australia relationship "still lie ahead" and the aim was to have "broader, deeper and more diversified" level of engagement.
Earlier, talking to reporters, Bishop stressed that concluding the civil nuclear pact as soon as possible was a "priority process" and that the two countries would be able to negotiate an accord on "terms agreeable to both".
On his part, Khurshid said, "We are looking at a very early slot next year for the visit of the Australian Prime Minister to India".
Asked about the perception that there was a delay due to difference of view between India and Australia on IAEA-plus guarantees, Bishop said, "I don't see any delay at all…there is no specific time-frame because we want to get the agreement right" and reiterated that Australia is consistent in its position that it should supply uranium to India.
Australia is looking for IAEA-plus guarantees from India including commitments that the uranium they sell to India would only be used in the civilian sector while India is reluctant to go beyond its IAEA guarantees.
After the talks, the countries inked two pacts – one on Customs Cooperation on Mutual Administrative Assistance and Statement of Intent between Australia and Nalanda University to progress a three-year arrangement towards a chair of Ecology and Environment Studies at the University.
Asked about remarks of Indonesian government that it will recall its Ambassador to Australia amidst reports of snooping by her country, Bishop said "I take the concerns seriously and the Prime Minister also takes them seriously."
On whether India was also concerned with charges of Australia snooping on friendly countries and if he raised the matter with Bishop, Khurshid said India looks at the positives of the ties and the kind of cooperation the countries were involved in, such as civil nuclear sector, does not happen between nations that do not trust each other.
He also added that any issues between Australia and Indonesia in this regard should be handled bilaterally.