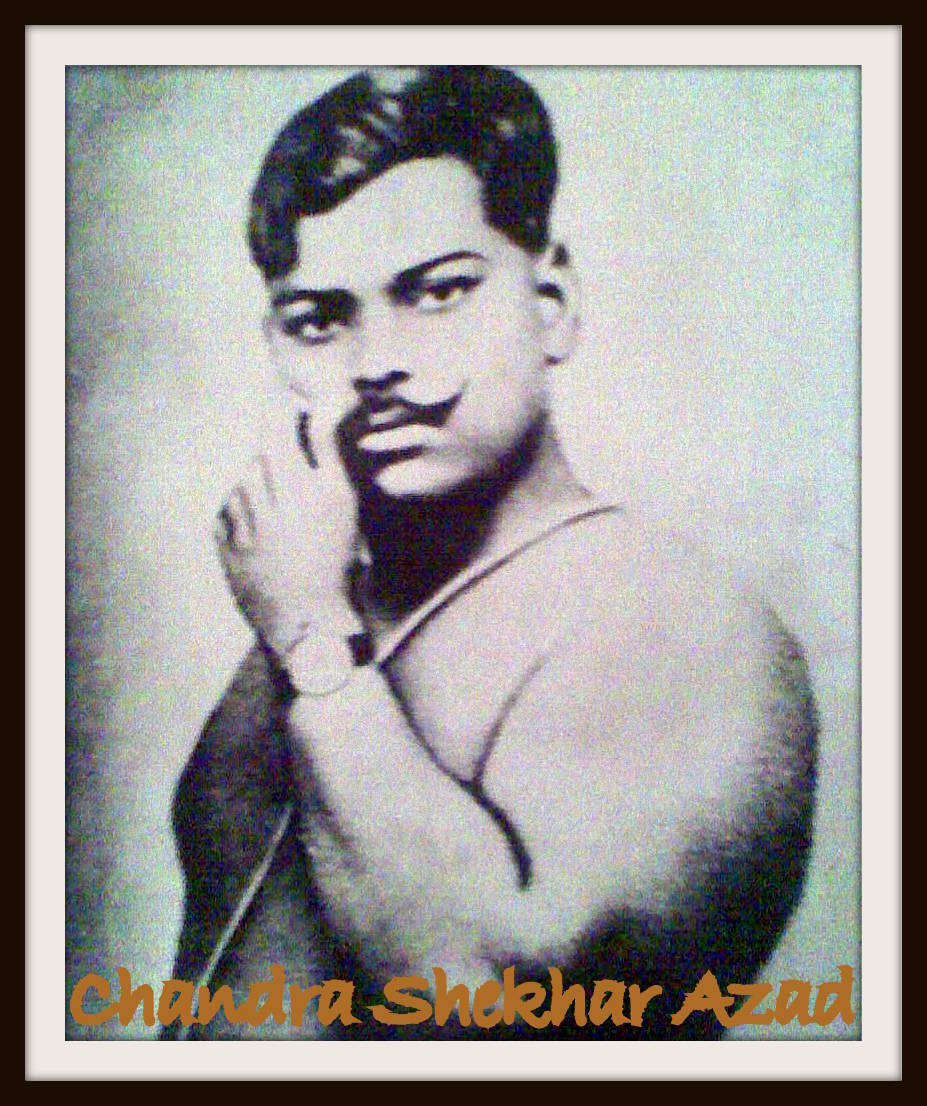 Today is 106th birth anniversary  of fearless revolutionary and freedom fighter Chandrashekhar Azad. He was born on July 23, 1906 to Sitaram Tewari and Jagrani Devi in Jhabua District, Madhya Pradesh.
Chandrasekhar received his early education in a village school. After completing his elementary schooling, he went to Varanasi for further studies in Sanskrit Vidyalaya.
At a young age of 15 in 1921, Chandra Shekhar joined Mahatma Gandhi in his Non-Cooperation movement. But he was detained and presented before the magistrate.
When he was produced before the magistrate, he gave his name as 'Azad', his father's name as 'Swatantra' and his residence as 'prison'.
The provoked magistrate sentenced him to fifteen lashes of flogging. The title of Azad stuck thereafter.
Azad joined revolutionary organisation, Hindustan Republican Association and was introduced to Pandit Ram Prasad Bismil, who had formed HRA.
He then became an active member of the HRA.
Chandra Shekhar was involved in the Kakori Conspiracy (1925), in an attempt to blow up the Viceroy's train and at last the shooting of JP Saunders at Lahore in 1928 to avenge the killing of Lala Lajpat Rai.
The Jallianwala Bagh Massacre deeply influenced young Azad and his contemporaries.
Azad reorganised, Hindustan Republican Association (HRA) under the new name of Hindustan Socialist Republican Army (HSRA).
In order to take revenge of Lala Lajpat Rai's death, Azad, Bhagat Singh, Rajguru and other members of his party decided to murder Superintendent of police JP Saunders and on December 17, 1928 they killed him.
On February 27, 1931, Azad was encircled by police party in Alfred Park, Allahabad, where he went to meet an old friend. He was not the one to surrender, he fought bravely, and when a single bullet remained,the born-free Azad shot himself.
The British police was so terrified that after his death they watched his body for half an hour in a bid to confirm that he is dead.