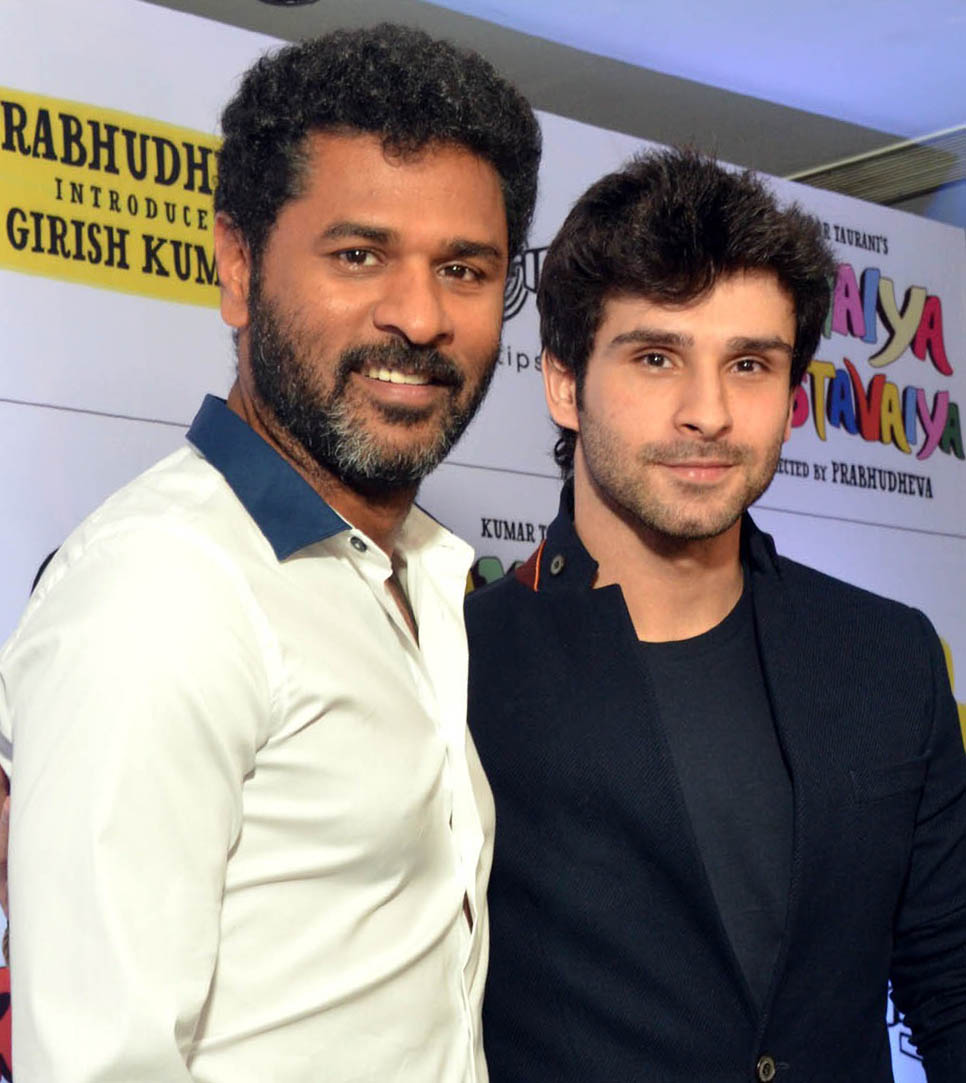 Ram (Girish Kumar) always introduces himself as badmaash, bigda hua and badtameez!
Being the only child of Australia based billionaire couple Siddharth (Randhir Kapoor) and Ashvini (Poonam Dhillon), he's not that far off the mark!
Sona (Shruti Haasan) is a lovely girl from a small village, who has been lovingly brought up by her brother Raghu (Sonu Sood), who has worked night and day to make sure Sona gets a good life. They are not very rich, but their love for each other is priceless.
Ram and his snobbish mother Ashvini come to India to attend his cousin Riya's wedding. Here he meets Sona, who is Riya's childhood friend. It's literally a clash between Venus and Mars! Ram, the habitual flirt, gets drawn to this lovely but simple girl from the village. Young love blossoms – pure and magical. But Sona's brother Raghu hates the wealthy, and Ram's mother has nothing but disdain for the not-so wealthy.
Ram will have to face impossible challenges and Sona will have to witness his hardship and humiliation. Can Ram and Sona face the impossible odds? Can their love overcome all obstacles for a happy ending? Watch Ramaiya Vastavaiya – the colourful and extravagant entertainer replete with music, drama and action, directed by Prabhudheva and produced by Tips Industries Ltd, releasing 19th July, 2013.
Character sketches:
Ram is Girish Kumar. He's brash and confident and loves a good prank. But he also has a soft
side and will risk everything for those he loves. His mobile face mirrors a thousand emotions,
even as he talks his way out of the most impossible situations. High on energy and talent, this
cute youngster has already made an instant connect with the masses.
Sona is Shruti Haasan. She embodies everything that is soft and feminine and utterly irresistible.
She does not rant and rave in anger or frustration when the two people she loves most in the
world are on a collision course. Because her belief in her love is silent, strong and unyielding.
Raghuveer is Sonu Sood. His mother's heart was broken by the power of money and she died
leaving her young son to fend for himself and his baby sister. Raghu's world revolves around
Sona. And he will allow nothing and nobody to come between them. Especially not a spoilt and
wealthy brat from Australia.
Siddharth is Randhir Kapoor. He is counted amongst the Forbes top billionaires from Australia.
He adores his only child Ram and wants his son to enjoy life to the fullest – cost no bar. Father
and son share a great bonding till Ram chooses to leave everything behind to win the hand of
his lady love.
Ashvini is Poonam Dhillon. Although she is married to a billionaire, her passion for wealth
remains unabated. She values a person only by the amount of money he has. Naturally her
hatred for Sona is immediate and obvious. She simply cannot understand how or why her son
likes this simple village girl.
Production Team
Director- Prabhudheva
He is a man who wears many hats with ease – choreographer, director and actor! As a
Choreographer, he has won the National Best Choreographer Award twice, and as a director
he has to his credit Hindi blockbusters like Wanted and Rowdy Rathore. His last film ABCD was
a box office hit. As one of the most successful director/choreographer of his time, avid fans
eagerly await every new film of his… Ramaiya Vastavaiya.
Producer – Tips – Kumar Taurani
Tips Industries Limited, is among the largest corporate organizations in the field of music and
Entertainment. Kumar Taurani and Ramesh Taurani made their first film Jab Pyaar Kisise Hota
Hai in 1998. This was the beginning of a successful production house with films like Soldier, Kya
Kehna, Kachche Dhaaghe, Ishq Vishk, Kismat Konnection, Ajab Prem Ki Gajab Kahani, Tere Naal
Love Ho Gaya, The Legend of Bhagat Singh, Race and Race 2, making the banner proud.
It is but fitting that a successful banner like Tips, encourages its very own GenNext, and so with
Ramiaya Vastavaiya, Kumar Taurani's son Girish Kumar makes his debut as the leading man,
with his beautiful and talented leading lady Shruti Haasan.
Cast:
Girish Kumar… as RAM
Shruti Haasan… as SONA
Sonu Sood… as RAGHUVEER
Randhir Kapoor… as SIDDHARTH
Poonam Dhillon… as ASHVINI
Vinod Khanna… as STATION MASTER
Satish Shah… as KRISHNAKANT
Naseer… as J.P.
Paresh Ganatra… as BIJLI
Crew
Director: Prabhudheva
Producer: Kumar Taurani
Director Of Photography: Kiran Deohans.
Screenplay Adaptation & Dialogues: Shiraz Ahmed
Music Director: Sachin Jigar
Lyrics: Priya Panchal
Editor : Hemal Kothari
Choreographer: Vishnudeva
Action Director : Kaushal Moses
Production Designer: Sunil Babu
Audiography and Sound Design :   Parikshit Lalvani & Kunal Mehta
DI and Visual Effects : FutureWorks
Casting Director : Shruti Mahajan & Parag Mehta (Spell Caster)