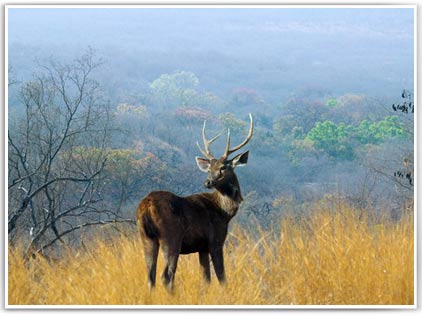 20 Mar : To give sharper focus to wildlife-related issues, Prime Minister Manmohan Singh has given approval for setting up of a separate department dedicated to wildlife and forests which will be distinct from the one for environment.
The decision was taken at a meeting of the National Board for Wildlife (NBWL) chaired by the Prime Minister on Thursday.
"The objective is to strengthen field formation at the state level as the department will not be Delhi-based set up of bureaucrats as three field officers will soon be posted in Nagpur, Kolkata and Bangalore," Environment Minister Jairam Ramesh said.
The move is being seen by wildlife experts as a landmark decision that would go a long way in protecting the endangered wildlife of the country.
Ramesh said setting up of the new department would not only ensure focussed funding for wildlife issues but also strengthen monitoring machinery so that "we should know how the relevant laws are being implemented across the states".
"In a nut shell it would be largely field and science oriented to be exclusively run on a professional basis," Ramesh said.
Conservationists had been demanding for long the formation of such an independent department which should take steps to protect the wildlife which is facing threat from poaching and habitat loss.