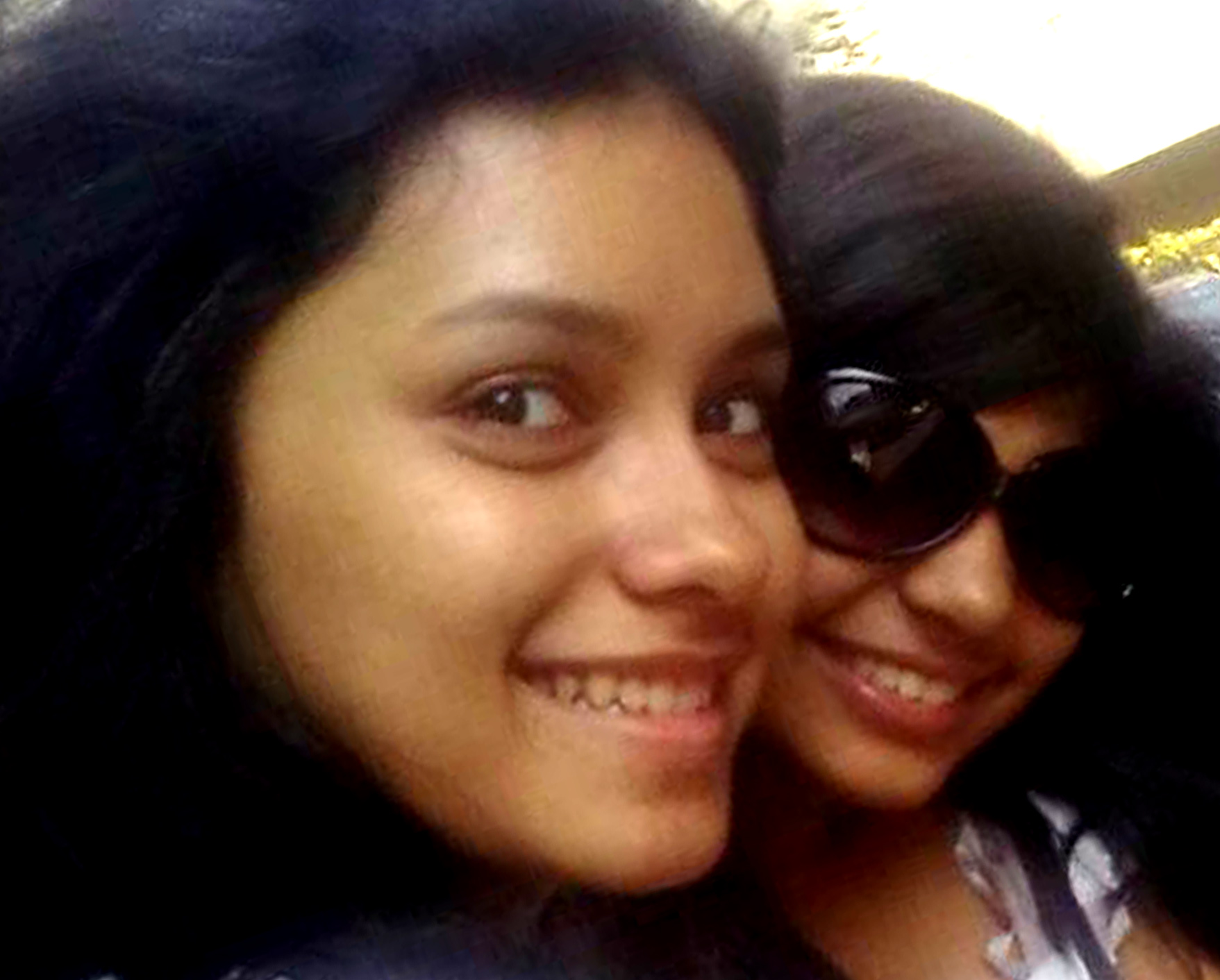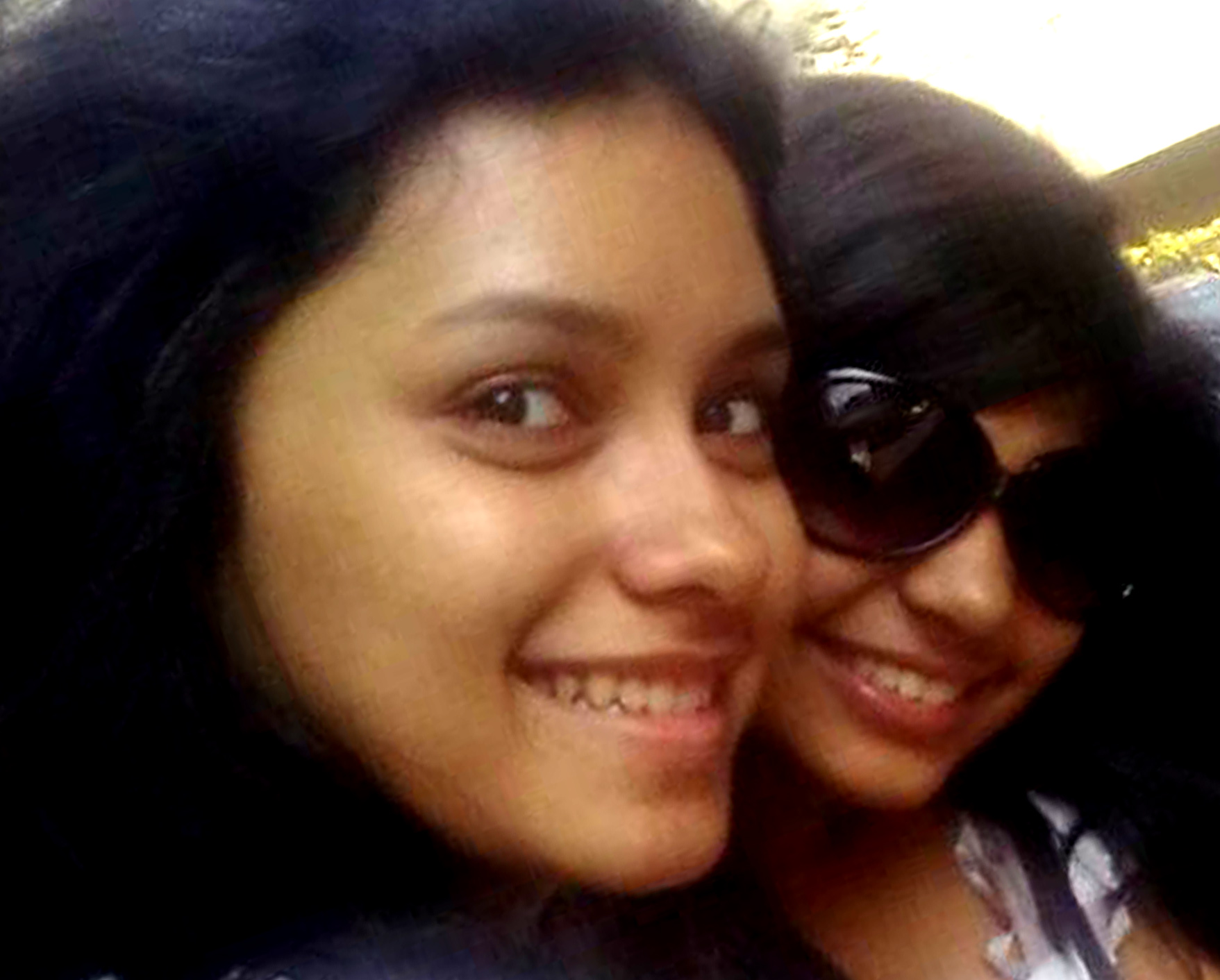 Darshan Shetty: V-A-C-A-T-I-O-N….N…N…N, "We're on vacation having lots of fun". These words from an old, old Connie Francis song once epitomized what the summer holidays meant to children and young adults all around the world.  How things have changed. Technology has changed the world and how! Children are changing the world and how! Chaitra and Kimberly have started their own adventure in the cyber world. Not yet 20, Chaitra and Kimberly are the technology-enabled young ladies with a we-can-do-it spirit.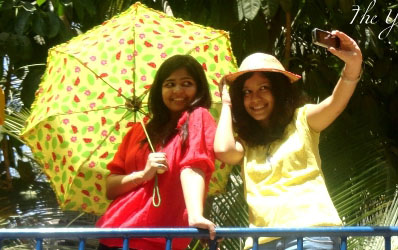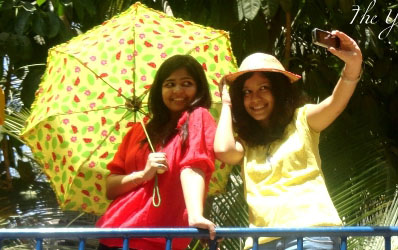 Darshan Shetty interviews the intellectual twins about The Youth Buzz. Here's what they have to share with their readers.
D: How do you think your website will help youth?
K: The website is for talented individuals, youth to be precise, who do not ordinarily get a chance to display their talents to a wide audience. We're providing them with a website where they can send us photos, videos and articles about their talents.
C: In this way, we'll encourage them to take their talent seriously and help boost confidence.
D: For such a concept to succeed, you need to reach out to a large audience. How do you plan to do that?
C: Well, we've already started promoting our website on popular sites like Facebook by sharing pages about it and creating curiosity among people. We just opened our Facebook page in the afternoon and within hours we already have more than 100 likes. So, I guess people are aware of this site and the chain will keep growing.  You could call this the power of multiplication.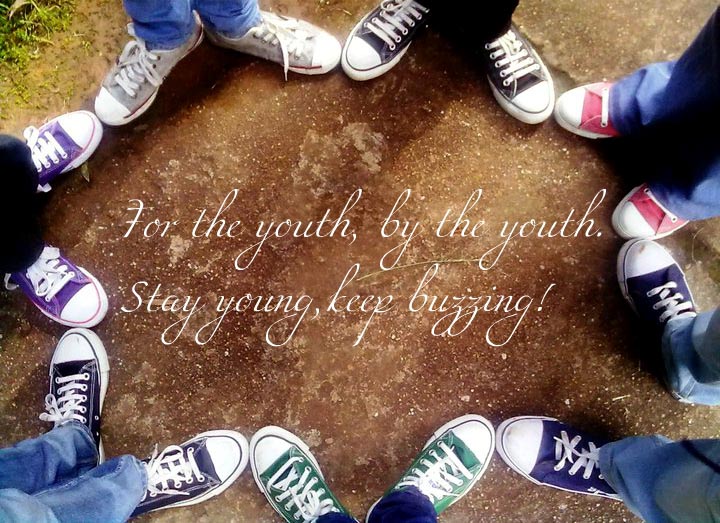 K: The India Post too is contributing to the promotion by helping us create the website and now, allowing our interview to be published on their website.
D: When are you planning to launch the website?
C: The website is scheduled to be launched on 12th April, 2013 at 10.15 pm.
D: The 12th of April? That's pretty soon. The two of you recently finished your 12th board examinations. So, when was the plan conceived?
C: Well, it clicked about 4 days into our vacation.
K: Sometimes boredom and joblessness can lead to successful ideas. Eureka sort of thing!
C: In fact, the two of us were doing the weirdest of things when we decided to take it up.
D: Humility – the virtue of a true hero. How did you go about realising the plan? Doing what it takes to create a new website in a matter of 20 days is really quite something.
K: Thanks for the compliment! Well once we knew what we wanted, we started working on it. We decided what all we needed, how many other people we would need to involve to get it done. Next came scheduling things like a photo shoot, interviews, etc. And now we're down to doing the editing and fine-tuning before the website is launched. Perfection is the word.
C: As said before, we were completely jobless (in a way) after our 12th, so I guess that's the reason we were able to manage it in such short time. Of course, the excitement and positive feedback to see our final product kept us moving.
D: It's not an easy job at all to start a new website with an 'all-new' concept. So, is it only the two of you or are there more people behind it?
K: We have always believed in being different and it's an all-new venture even for us. As of now, it's only the two of us handling the website because we don't find the need for too many people to be involved. However, there have been persons who have contributed to the website in their own ways like models, photographers, interviewers, etc. and we're grateful to them. Moreover, we look forward to contributions by the youth themselves.
D: As more and more people start connecting to you it will become difficult for the two of you to manage the website yourselves. As you two are students, the job may become increasingly difficult once you start your graduate courses. How do you plan to keep it going then?
C: As of now, it's just the two of us. We do plan on getting more people involved once we figure how to handle stuff ourselves. But this again depends upon the type of response we get.
K: Another factor is that we will not be able to pay for people's services. If experience is what someone wants, then we'll welcome them to join our team in future.
D: So what exactly is the website about? There are a lot of youth-centric magazines and websites around. How do you plan to be different? What novelty factor are you hoping to bank upon?
C: Our website has different categories, so people get to choose from a wide range from writing to a category for those who love to travel or cook. Even people who love fashion can share their views. We also provide people with talent-oriented categories such as singing or dancing to showcase their talents in the form of videos.
K: True, there are a lot of youth-centric magazines and websites. We have researched them and the difference is that our website is run by the youth itself. In fact, our tagline states "For the youth, by the youth. Stay young, keep buzzing!" Another factor is that we are not limiting our package to only writers. Unlike the typical agony aunt section, we have an agony friend. So our website is distinct in certain aspects.
D: Starting a never-before-thing is no mean task. You'll surely must have faced a lot of problems. Some particular ones you'd like to highlight?
K: Yes, I think we've spent hours on the internet trying to get things planned. We literally worked on Chai's birthday too! Our friend and I travelled nearly 5 hours both ways on that day and we had the photo shoot under the ever-hot sun, taking nearly 50 shots for each category and finalising on one. Also, changing into different outfits each time was a tedious task. We were pretty drained out at the end of the day.
C: They made me work on my birthday and not to forget, made me change into at least 5 different outfits. Also, Kim spent hours preparing write-ups, editing all those photographs and then we had to choose the ones which made the cut.
K: Now's the time to call me a disciplinarian. I pushed them to work doubly hard even though we were all equally tired and exhausted. Barring a one-hour lunch break, we worked round the clock.
C: Also, we had to face some criticism to reach here.  But then everybody and every idea has its detractors. We stayed focused and dedicated and here we are!
K: We're looking forward to everyone's support, encouragement and motivation as only all the youth together will be able to make the buzz a success!
D: That's great, really! We hardly see websites to serve such diversified interests. This is the first we've heard of. We're are all excited and surely, so are a lot of people out there.