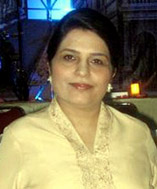 "Internet is a hot habit ——-It's an indelible feature of modern life" – News Week.
By Meenu Sharma
Ask any adolescent, they will tell, "My friends, family or parents are perturbed about me, as most of the time they find me hooked to the computer or the internet or the phone. They don't leave a chance to tell me that I don't have a life. But my answer to them is that I do have a life which may be different from theirs. Their visitors visit their homes but mine visit the screen, however they definitely have fewer visitors than me. Your relationships need a lot of time and effort but I don't need all that".
Is this interaction with other humans through the keyboard and this art of fingers, actually a fulfilling part of life? It is the most awakening question for us in our springing up society.
Virtual friends, faceless society, have become the new' real friends'. "They may be living far away, and though you cannot see them, that does not mean you cannot care about them" are the words of the growing generation. My goal is not to discourage it but to make our society and youngsters aware that we are bombarded with cultural messages that spur us to embrace this new tool. We have to be sure with ourselves that it will only improve and enrich our lives. Internet, social networks and chat rooms have this capability but, at the same time they have addictive potential and detrimental consequences if left unchecked.
In the last few years, psychologists and behavior counselors acknowledged and researched about the problems related to this subject, which revealed that people get addicted to physical gadgets and may get other compulsive habits like chronic over eating causing obesity, gambling, sexual compulsions and obsessive behavior. Middle aged society is also not away of this addiction. They try chat rooms innocently or out of curiosity and later get fixated to it. The obsession is similar to watching daily soaps on TV, only online you get interactive responding real people to entertain you. If this tool is used for communication and information, it has a different meaning and enjoyment. But if it slowly gives you an escape from yourself and your problems and gives you a fantasy arena which leads to deeper depression, intensifies loneliness and burden of guilt, Then the alarming question is 'how to use it and how to be safe from abuse?'. One must keep a check on themselves to be aware of clutches of online/ internet addiction. Here are some checkpoints.
• Do you get complaints from others that you are online most of the time?
• Do you feel that your job or work is suffering because of your internet use?
• Do you feel that life is boring without it?
• Do you feel moody, neurotic or depressed if you cannot meet your online friends?
• Are you trying to cut down the time on internet? IF most of the answer is yes, you are getting addicted to it.
The social networks and chat room have made people hooked on to them. People get a means of venting out their emotions, which satisfies them and is the most detrimental cause to be enthusiastic about. You can say things that you would be too shy to say face to face. You can meet them without leaving your house. You can have friends from all over the world. All the feelings can be experienced online like amusement, delight, disappointment, jealousy, nervousness, being upset, shock, and guilty. The most dangerous is the feeling of being cheated, exploited and damaged respect or esteem, as all your personal details are available on a click. We should not let the neurotic and tormenting people misuse it. Let us empower ourselves and our growing generation to use internet and online relations for growth, power, expansion, escalation, development and blooming instead for humiliation, disparagement, disrespect, embarrassment or blot on escutcheon.
There are some dos and don'ts which can help make these online matters affirmative and a form of constructive media for us and save ourselves from going down a negative drain.
• For any new boomer service make sure that there are several screening filters in order to validate identification. This ensures that the people that you meet are really whom they say they are.
• Share your primary email address/ phone number and personal information only with those who you trust.
• Block or ignore unwanted users.
• Don't allow others to draw you into unnecessary conflicts.
• Negative people get succeeded in their intention when they try to harass you. The safe guard is to ignore them.
• Do not indulge or jump into any conversation on line unless you have read the postings for a week minimum and then decide.
• If you feel stressed anywhere, its better to leave that site. There is no point in getting tied up in battles for unknown territories.
• If you feel uncomfortable then just change all your details completely because harassers know your interests and have ample time to find you online again.
• Don't say anything online which you cannot say face to face to anybody.
• You can have EGO SURF by putting your name or your ward's name on Google to see the results. You can also use Tracer's lock or some other similar services for checking very often.
• Never share your password with anyone, to avoid any complications.
• Personally monitor your children's internet use, even if they are trained enough to save themselves.
• Some stalkers can get obsessed with images, so be cautious about uploading photographs online and avoid unnecessary guests online.
• Only add people on social networking sites if you know them (flesh and blood). Never open links and messages from the unknown people. It may be a virus or inappropriate information.
• Never agree to meet someone if you know them only on the internet. Especially if your elders do not know about it or don't give permission.
• Parents, you must leave internet basics and visit social networking sites. Get on your children's friend list to know what children actually do.
• There must be open communication between parents and children so they can develop trust and feel approachable.
• Children learn by example so use your internet wisely and set an example for them.
• The most important is to save yourself. The use of internet shame insurance, which is a simple Google extension that adds privacy reminders to social sites. It is to avoid the most common online communication faux pas. This application remains in the background and springs up when you are about to post or reply online.
• Avoid doing anything on internet which you will not do in real life like using text, photos or videos.
• Talk to your elders if you feel uncomfortable anywhere any time.
• Parents can install parental control software to limit the websites and monitor them.
I am concluding by saying that prophylaxis is better than cure. There is no claim on defamation suit on these sites and can reduce crime by keeping yourself away from notorious people.
By Dr . (Mrs,) Meenu Sharma The author is in educationist and dealing with school children from last seventeen years. Presently she is working in Jakarta, Indonesia .