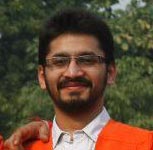 By Akhil Bansal : Marijuana, commonly known as Ganja, is a preparation of the Cannabis plant as a psychoactive drug or a medicine. Seems legit looking at the definition, but not perceived so by people and the society at large. There are numerous myths attached to marijuana and people who use it, mostly with a negative and 'looking down upon orientation'. Some has a link to 'reality', others are mere product of 'unaware bounded rationalities' which don't have an independent power to evaluate anything, especially socially despised products like marijuana, let us see how.
Firstly, health effects. When I first heard that marijuana's physical effects are much less pronounced than that of alcohol or cigarette, my mind was not accepting it, so socially accustomed it was w.r.t. it, but then I searched for some facts to clear my stand and surprisingly enough , I found that there are no deaths from marijuana use, well maybe some are not reported, but it was clear that there is no comparison with alcohol or cigarettes, which are openly in use. Further, there is no risk of any organ failure, nothing. In fact, many of ganja extracts are used in medicines and it has the potential to relieve one of pain and suffering, both physical and mental.
Addiction. Now here there is some caution. Marijuana is relatively very less addictive compared to heroine, cocaine, but yes, continuous use may left you in a state that you start having contempt for the 'normal life', therefore when you are not high, at this time you want to go back to that state, albeit there is no physical irritation and suffering, as in case of many other psychoactive drugs, so it's a psychological pull at the least and psychological addiction at the worst. Further, it can open doors to further 'higher order drugs' and this is something one needs to take into account while going for it and they can entail strong addiction which may harm profoundly.                                   So, marijuana entails a little responsibility and sufficing attitude.
Mind and Marijuana: now this is the most interesting aspect related to it. It has the potential to take you to psychological and 'beyond the world' interstellar kind of trips and ultimately spirituality. Also, it has the potential to unchain your rationality, taking it for a deep plunge into a thought  and allowing one to observe things and phenomenon with a much clear and thoughtful view, phenomenon that affects you or not, you can 'see' and analyse them. This is the blissful part of this drug, that is why , our intelligent and aware ancestors attached its origin to holy nector or the amrit. In fact, many observers claim that marijuana is banned just because of this reason that it opens your mind to the things happening around you and in this way allows you to see the exploitation taking place around you, therefore the mental drudgery and imposed rationality of society upon you and a because of this a marijuana cult has the potential to distort and annihilate the exploitative social-economic order. This seems to me a slightly plausible justification in the drought of other convincing and valid arguments.
But then , why myths and despised attitude towards marijuana??
The answer is given above, therefore the subconscious urge at the mental level of the preservation of social values, culture and in the process order of society, which is inculcated from the very beginning, from the time we are in the womb, even before the time we started to think, therefore the 'ultimate mental boundation' is imposed upon by those who are the victims themselves. So, a mental image is propagated in the society in which 'marijuana user' term invokes the image of a destroyed person, a strong mentally enforcing image that forces people to remain away from this 'bad' thing. Although, here a part of blame is with those drug users who destroy themselves, using regular heroine and other such drugs and in the process vindicate the distorted social stand. Also, marijuana use is related to an ideology that emphasizes freedom of thought and with capitalistic ideology tinged with religion, caste, linguistic and nationalistic ideologies on the run, it is difficult for people to give freedom some space in such milieu.
Also, inter alia, it has other benefits like enhancing the taste of the food greatly, transforming the mood with happiness and sometimes unabated laughter, allowing you to enjoy music, every node and instrument of it with the effect that the song itself becomes a ecstatic trip and most importantly, mental peace and relaxation, which people yearn for now a days. But, those people who are very ambitious need a note, it can suppress your motivation, don't know its loss or gain in the ultimate analysis.
Our ancestors were intelligent and aware enough to recognize and appreciate the beauty of marijuana, I think, which today people have lost upon, sad!
Through this article, I am not nudging people to practice it, I am just allowing and 'requesting' them to see things from different perspectives and evaluate them 'themselves' rationally, so that unwanted stereotyping doesn't take place further, which is now highly prevalent and some people are despised and stereotyped, just because the observer itself is part of the larger social culture where deviation in this form is not appreciated and he lacks his own eyes to see.
So, see , observe, enjoy, distribute happiness with peace and satisfaction, that is what ganja is all about.