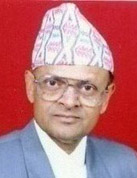 By Dirgha Raj Prasai : Among all religions of the world, Hindu religion is considered as an ancient religion that is recognized as the foundation of civilization and as the most liberal democratic way of life. Hinduism is the identities & cultural assets of Nepal and India. The Lord Pashupathinath, Shoyambhunath, Lumbini, Barahachetra, Gosaikunda, Muktinath, Ridi, Janakidham, Devghat of Nepal, Kailash Mansharobar of Tibet (well accessed for Nepalese Hindus & Buddhists), and Tirupati, Rameshroram, Jagannath, Badrinath, Amarnath of India are the symbolic shrines of Hinduism & Buddhism. The people of Nepal and India always have cordial relations due to the cultural and religious resemblance. The nation and its people will win only if all the political leadership realizes this fact. Due to the nefarious conspiracy of Congress (I) and its RAW 2006-2014, EU and CIA were active to destroy the Nepalese traditional identity. In such situation, BJP won India and Narendra Modi became the first Hindu Prime Minister of India. We heartily congratulate Prime minister Sri Narendra Modi, a visionary leader. We the Nepalese people hope, India should positive and supportive role cancelling all the conspirator roles of Congress (I) and restore all about Hinduism. We believe Indo-Nepal relations will find new dimensions with new government of India. Being identity and survival essence, in Nepal Hindu Kingdom and constitutional monarch must be in existence.
Hindu culture and traditions have a long history spanning over a period of thousands and thousands of years and developed over several eras. They remain indispensable to the lives of Hindus and Hindu Temples today as sources of religious practices, spiritual inspiration, cultural expression, and social bonding. They bind all Hindus together irrespective of the regional and ethnic diversity. Hindu Temples have been built over so many centuries. All the Temples have their unique history as to how they were built, who built them, what kind of architectures were selected, how they selected the presiding deity, what kind of customs they have developed over the years to run the Temples, and what kind of festivals are performed. As a result, Temples often greatly vary in their appearance, rituals, traditions, festivals and customs from region to region. Temples in southern states, eastern states, northern states and Western India have their distinctive characteristics. These temples are very different from one state to the other. Diversity and imagination are the hallmark of Hindu mind.
Yes! It is very praiseworthy step of Modi Govt and BJP to control the evil activities of anti-Hindu in India. According to the online news 2016 July 10th-' PM Modi has banned the anti-national NGOs, media will get more rattled and do more anti-Modi/anti-BJP witch hunts and trial-by-media of BJP leaders. Media thrives on the money laundered from abroad through NGOs to keep the corrupt in power and prolong the loot. Modi's crackdown on NGOs is making the media very desperate and they are cooking up fake scams against BJP leaders. Media has not covered the 5000 Crore National Herald scam of Sonia and Rahul. Media does not tell the public that IPL was started during Sonia rule and all its scams started on Sonia's watch – all top Congress leaders siphoned off millions from IPL and made Lalit Modi the fall guy after using him.' Similarly, Modi Govt should be decided strongly to restore Hindu Kingdom and Hindu monarchy in Nepal to keep longevity the Hinduism in all over the world.
The Christians and Muslim have should understand the reality and validity of Hinduism. Hindus have great logical meanings behind everything. If you deeply look into the performance of a Hindu devotee while bowing down to a deity, you will find out that his ritual of moving his hand upward to touch the head first and then touch the eyes and then heart, automatically, makes a cross and the Catholics have adopted this "Cross of Heart" ritual without knowing the depth." Spiritual miraculous, myth filled, the ancient Kathmandu is called the city of Hindu and Buddhist temples and Stupas. It is a wonder where mountains are young and mysterious in wood, stone and metal abound. Every temple has a story and every monument unfolds a myth and every Stupa carries a story. In this city Gods and Goddesses flare through the roads in processions carried from ornate temples.
'In Nepal, religion is not just a set of beliefs and accompanying rituals handed down from generation to generation; rather it is a complex intermingling of traditions, festivals, faiths and doctrines that have permeated every strata of Nepalese Society in such a way as to become the very heartbeat of the nation. Nepal is famous, as the world's only Hindu Kingdom. However, it is an intricate and beautiful tapestry formed by the interweaving of Hinduism, Buddhism and other beliefs. Religious tolerance and harmony such as is found in Nepal, is perhaps a unique example to the world. Nepal and India lived life of unchallenged glory and power for thousands of years and spread its spiritual and cultural effulgence over vast areas of the globe-right. The Hindu thought did not stop at the negative aspect of restraining one religion from infringing upon another. The wide and all-comprehensive view of life ingrained in the Hindu ruler made him to respect and even encourage every single religious thought, however few its adherents, to grow according to its own genius. The Hindu King of Nepal had and has been becoming the symbol of support and protection to all faiths and creeds and never of negation of religion.
Hinduism is polytheistic. It incorporates many gods and goddesses with different functions and powers; but in the most important and widely held doctrine, the Vedanta (end of the Vedas), gods and goddesses are considered merely different manifestations or aspects of a single underlying divinity. This single divinity is expressed as a Hindu triad comprising the religion's three major gods: Brahma, Vishnu, and Shiva, personifying creation, preservation, and destruction, respectively. Vishnu and Shiva, or some of their numerous avatars (incarnations), are most widely followed.
Hindu religion is the world's most liberal and tolerant religion. Despite being a Hindu country, Nepal is the most liberal and tolerant non-secular country in the world. In Sanskrit, Hindu means 'Hi'= Sun, 'Indu'= moon. Nepalese national flag is also decorated by Sun and Moon. The western renowned philosopher Voltaire, George Bernard Shaw, German scholar Nitse, Megasthaniz and Fai-Han has written many books supporting the Hindu philosophy expressing the evolutionary process of the world's civilization. Hindu philosophy is incomparably greater intellectual work than the Bible? Lord Gautam Buddha was born in Luvini-Nepal who is our glory who guided the humanitarian philosophy to the world. The philosophy of Hindu and Buddhism is guided as- "to refrain from all evils, to do what is good and to purify the mind". High thinking & Simple living is the way of Hindu and Buddha. Hinduism and Buddhism both are the assets of Nepal.
Hinduism is the sum and substance of the traditional humane cordiality. The African leader Nelson Mandela was impressed from Vedas, legends and Upanishads. He wanted to be converted into a Hindu and for that purpose he wanted to perform penance or provide donation if necessary. He would be gratified and feel fortunate.' This is amply proved that Hindus want to make all the people of the world civilized, cultured and prosperous. Nepal is a land of devotees of different religious faith and traditions, cooperating and co-existing together towards attainment of humanity and protection of civilized society. 'Architectural heritage of Kathmandu city is integral to that of the Kathmandu valley since all monuments have evolved over centuries of craftsmanship influenced by Hindu and Buddhist religious practices. The architectural treasure of the Kathmandu valley has been categorized under the well known seven groups of heritage monuments and buildings.
An Indian scholar Stephen Knapp says- 'India is slowly losing the Vedic culture (Hinduism) through the process of secular or Christian education. In public schools all Vedic books have been removed from the curriculum. There are no possibilities to study the ancient Hindu literature or art in such institutions. The Hindu population is slowly forgetting the unique history and lofty culture of their homeland.' In fact the Christian saints order to destroy the huts where they keep the idols of Hindu's God & Goddess and to break the statues of Hindu idols into tiny pieces. That was their goal to destroy Hindu & Buddha culture and make the country a Christian nation. So, it is a high time Nepal also should be careful to save her indigenous culture. Similarly, the scholar S. Knapp Says- 'A scholar V. S. Sardesai has written- 'British invasion of India and to the address of Lord McCauley to the British Parliament on February1835. He said that he has traveled across the length and breadth of India and has not come across a person who is a beggar, who is a thief; such wealth he has seen, such high moral values, people of such caliber that it would not be possible for them to conquer India unless they break its very backbone, which is her spiritual and cultural heritage. And in order to break what McCauley called the backbone of India, the British replaced the old and ancient educational system of India as proposed by McCauley by what is now known as Mc Cauley's system of education.
In Maldives and Saudi Arabia, only Muslims can become citizens of that country. Even in Israel, except a few exceptions, only Jews can become its citizens. In Pakistan, a Hindu cannot vote for Muslim candidates. Out of the 199 countries around the world, more than 100 are non-secular countries and of them more than 100 are Muslim and Christian non-secular countries. Despite being aware of the fact it is intriguing that Nepal's party leaders-Congress, UML and Maoist declared Nepal a secular state without the mandate of the people. Is it democratic sense? They directly hurt the feeling of the majority of the Hindus in the country and more than 1 billion Hindus all over the world. They forcefully the imposed the secularism minimizing the only one Hindu Kingdom and then there must be in existence the only one world Hindu Kingdom in Nepal with Hindu Crown (monarch). Nepalese monarchy is identified the most convincing identity of Nepal's independence, cultural unity and safeguards the Indian culture and peace also. I think, majority Indian people also want Hindu Kingdom with monarchy in Nepal. We Nepalese people need to reinstate the amiable Hindu monarchy and Hindu Kingdom. The Nepalese monarch always has goodwill with India. The fact is that the Nepalese monarchs held special right for carrying out ritualistic worship in many Hindu shrines and temples in India and then India's Hindutwa also can be dignified. So, Modi Govt. actively should propose to restore the constitutional monarchy and Hindu Kingdom in Nepal for the dignity of all Hindu in the world.