By Ramneet : Stress is one of the biggest health problems facing modern society today. Most people suffer stress in some form with our hectic and complex life. How often do we take a minute and analyze ourselves? Is the answer very little or not at all? .Stress is your biggest enemy, as it leads you to becoming angry or sad, mostly unhappy. Be developing a series of habits and following them closely, you will be able to resist the stress and have a happy life. Some people find themselves in the situation where stress is destroying their lives. You don't want to be one of those people, so try following this advice in order to be able to manage your stress.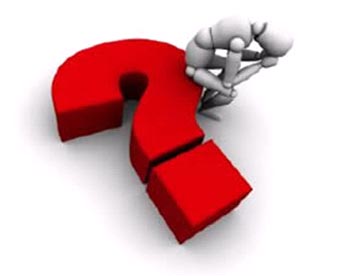 What is Stress?
There are two types of stress – Eustress and Distress.
Eustress – This is the good stress and is the feeling of exhilaration or excitement and can be described as drive, zeal and motivation. This form of stress is what athletic and highly motivated people strive for and need to maintain.
Distress – This occurs when a person cannot deal with stress and results in some form of suffering. This condition over time is likely to lead to high blood pressure, anxiety, and a host of other physical and emotional ailments.
The definition of stress or distress is: –
1. Mental strain or disruption
2. Emotional pressure suffered by a person
3. The body's reaction to a change that requires a physical, mental or emotional adjustment or response.
Root causes or "stressors" can be: –
• Dealing with financial pressures
• Dealing with family pressures
• Dealing with relationship issues
• Dealing with sexual problems
• Dealing with health problems
• Dealing with travelling in peak hour
• Dealing with long hours at work
• Dealing with difficult work people
• Dealing with personal criticism
• Dealing with difficult work problems
• Dealing with slow and bureaucratic organizational processes thus causing frustration and anxiety
• Dealing with personal challenges like presenting to large audiences
• Dealing with work politics
• Dealing with limited work resources
• Dealing with the feeling of being overwhelmed with tasks
• Dealing with the feeling of being overworked for no recognition
• Dealing with fears of self-doubt, future changes, lack of control and etc.
• Dealing with work whilst feeling unwell or with health issues such as high blood pressure, headaches, overweight, anxiety, lack of energy, sleep disorders, and/or poor immune system
What does distress do to you?
If you read Dr Bruce Lipton's book "New Biology" (http://www.brucelipton.com) you will obtain a detailed explanation how stress interacts in your body. Dr Lipton explains that in your normal state your blood supply services your "growth" systems I.e. your organs, immune system, and other important systems. Under distress conditions your body switches from "growth" to "protect" i.e. Flee or Fight mode. In protect mode the body directs more blood from the "growth" systems to the muscles and bones to react to the "dangerous" situation.
How do you know when you are stressed?
This is a very key question. Most people keep charging on and don't / won't take the time to pause and analyze what is happening to them and plan the next steps. Why? Because when stressed, their intelligence is LOW! Instead, they are focusing on the negative side and thus often become even more deeply distressed rather than taking a deep breath for a moment to analyze what the root cause is.
If you want to maintain your mental as well as physical health then the first requirement is to control stress. Basically it is the reaction of body to any change requiring some sort of adjustment either physical or mental. Hence controlling it is essential if you want to keep yourself mentally and physically fit. Stress is both good and bad. Some stress alerts you and motivate you to proceed in achieving your desired goals. Excess of stress is bad and it can lead you towards mental sickness or depression
Some tips which can help you in managing stress-
Changing your habits will most likely change the way you live your life. Everyone wants to be a better person, living better Is only the first step in becoming the person you want to be.
Positive attitude – Maintain a positive attitude towards activities taking place around you. Accept the fact that you cannot have control over some things. Create a good sense of humor as it will assist you in coping with stress. Researches show that laughter has positive effects and it is a great stress buster remedy. It removes pent-up emotions leaving positive physical effect.
Exercise regularly – Regular exercise helps works as a stress buster by relieving your nerves. Exercise assists you in having control over it. Any form of exercise which you find as stress buster for yourself you can do regularly. Creating maintaining a regular schedule of exercise not only a tool of stress buster but also help you in keeping tension out of your body. It also assists you in controlling the hormone which can increase your anxiety.
Create hobbies – Try something that you always liked to do but never find time like dancing, swimming and reading. Hobbies works as stress buster by keeping you engaged in your favorite activities.
Healthy diet – Healthy diet and nutritional food strengthen the stress buster defenses of body. Healthy diet maintains the stress buster level of body so that stress does not affect you.
Keep yourself away from alcohol and drugs: If you want your body to remain fit so that it could control stress buster factors then it is essential to keep yourself away from alcohol and drugs.
Take Control of your Life.
Only you can take control of your life. Much of the time you may feel that you have little control over the world around you. The daily events may continue with or without your input. But you do have control over how you react to what life has sent your way. Life is made up of choices, and often these choices are based upon the self-image we may have, our value system and the life skills we use as tools to negotiate through the frantic world we sometimes call "Life." The simple solution to regaining a sense of calm in your life is based on two ways in which you take control. Take control of your thoughts and your actions. And then practice saying that little word, "no.". Having a good sense of humor also will get you through many uncomfortable situations. This will allow you not to get angry or mad often and you will be in control of your mood.
Finally if you are unable to have control stress over a period of time and it starts to affect your health then better is to consult psychologist.Also, in this SituationYou should always be able to rely on your friends when the sun is not shining for you
So it's not a DO OR DIE SITUATION but DO OR STRESS.